7. 1968 Mustang GT 390 "Bullitt": $3.7 million, Appeared In Bullitt
Steve McQueen was the lucky and very talented lead actor in several racing films. This means that he had the opportunity to drive not only some of the most unique cars in the industry but also some of the most unattainably expensive vehicles in history. Another car to add to his list is the 1968 Mustang GT 390, which McQueen drove in the film Bullitt. The car ended up being sold for as much as  $3.7 million by a lucky buyer at a Mecum Auction. 
8. Aston Martin DB10: $3.41 million, Appeared In Spectre
Another unique classic from the James Bond series is the Aston Martin DB10, which also gained a lot of popularity amongst car enthusiasts worldwide. Along with this enthusiasm came a very impressive price tag of $3.41 million. The Aston Martin was driven by Daniel Craig, who portrayed the classy British spy in the film, Spectre. It's safe to say that the Bond series ended up collecting a very extensive list of expensive cars. 
9. Porsche 911S: $1.37 million, Appeared In Le Mans
Le Mans strikes again with another extremely expensive car! In the opening of the film, McQueen aka "The King of Cool" is seen driving a stylish Porsche 911S. The scene was short, allowing the car to make a very quick appearance, which was certainly enough to boost its value in the market. Although McQueen went on to drive far more impressive cars later in the film, the Porsche 911S went on to be sold for $1.37 million at an auction that took place in Scottsdale, Arizona. 
10. 1967 Shelby Mustang GT500: $1 million, Appeared In Gone In 60 Seconds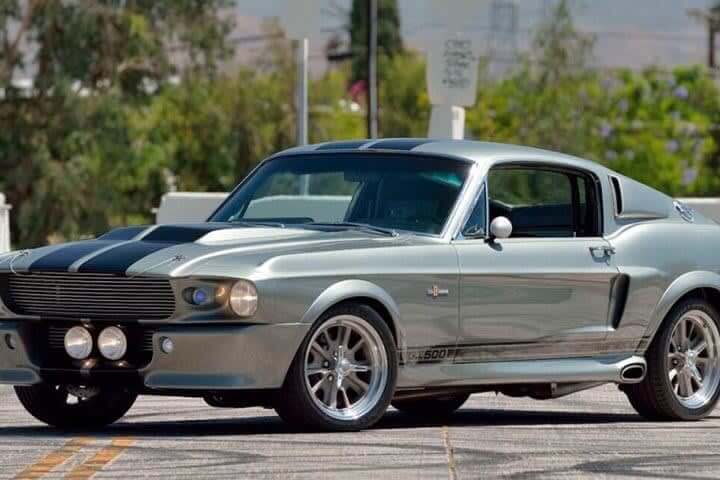 1967 Shelby Mustang GT500, with its $1 million price tag, was seen in Gone In 60 Seconds. Referred to as "Eleanor," this magnificent vehicle appeared in different formats in two separate movies: the first one was 1974's Gone In 60 Second, where the car was masqueraded as a 1973 Mustang, driven by the one and only Nicolas Cage. Later on, in the 2000 reboot of the classic, "Eleanor" underwent a complete transformation by becoming what was featured as a 1967 Shelby Mustang GT500. Years later, the car was sold at an auction for a clean million.